Digital sales optimization based on customer segmentation
Introduction
Identifying individual personas in the entire customer base enables you to have more personal communication with your clients, helps to understand and leverage the key drivers of customer behavior.
Business case
Not understanding what type of people purchase your product or visit your website is a significant blocker for personalization and ad targeting.
By leveraging your website's behavioral data in ML models and intelligent data analytics, you can easily optimize your advertisement targeting at scale. The insights can be used for achieving higher ROI from your omnichannel marketing communication and better customer engagement.
Solution
The solution developed by DataSentics PX can determine the most influential drivers of purchase and whether they have a positive or negative impact. From the image below, we can see examples of positive and negative customer drivers.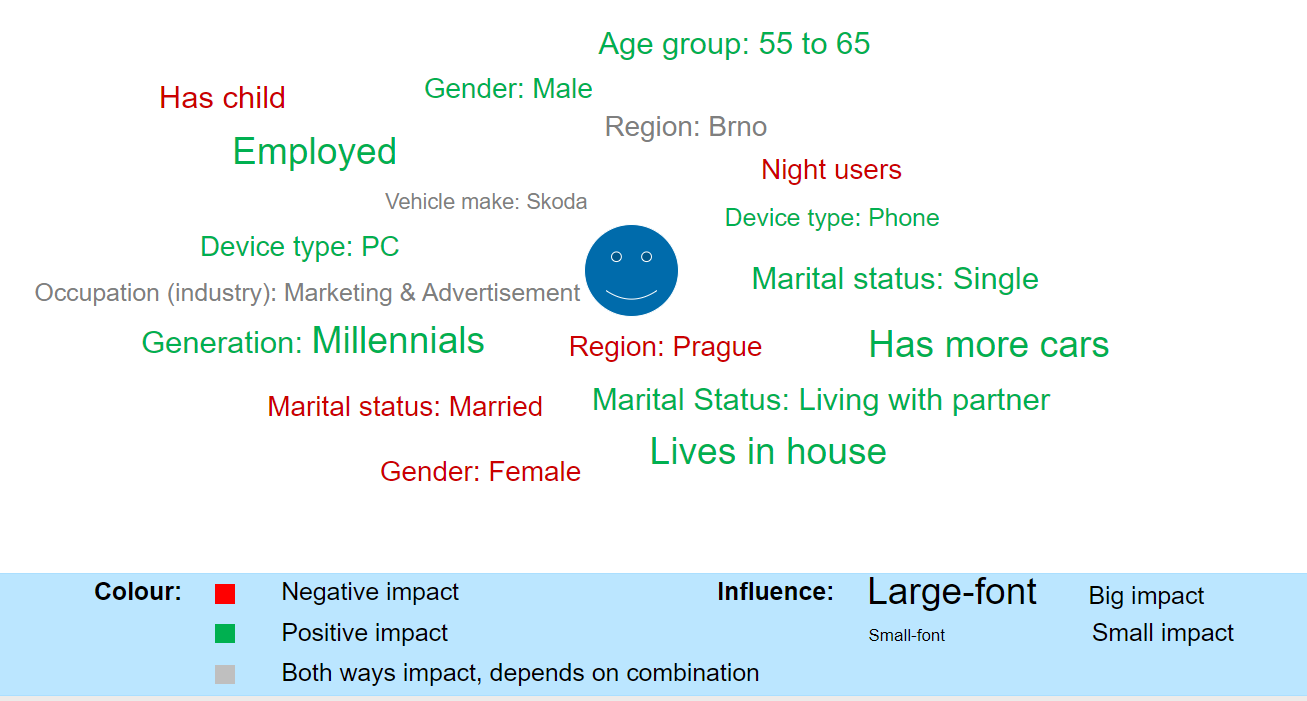 customers tend to buy more on a computer compared to other devices
employed people are more likely to purchase
people from Prague are less likely to purchase
Our solution can also determine individual personas in the customer base. Each segment is described by a list of common characteristics, such as millennials from big cities preferring Netflix. These components can then be used for campaign targeting or personalization of existing customers and potential clients.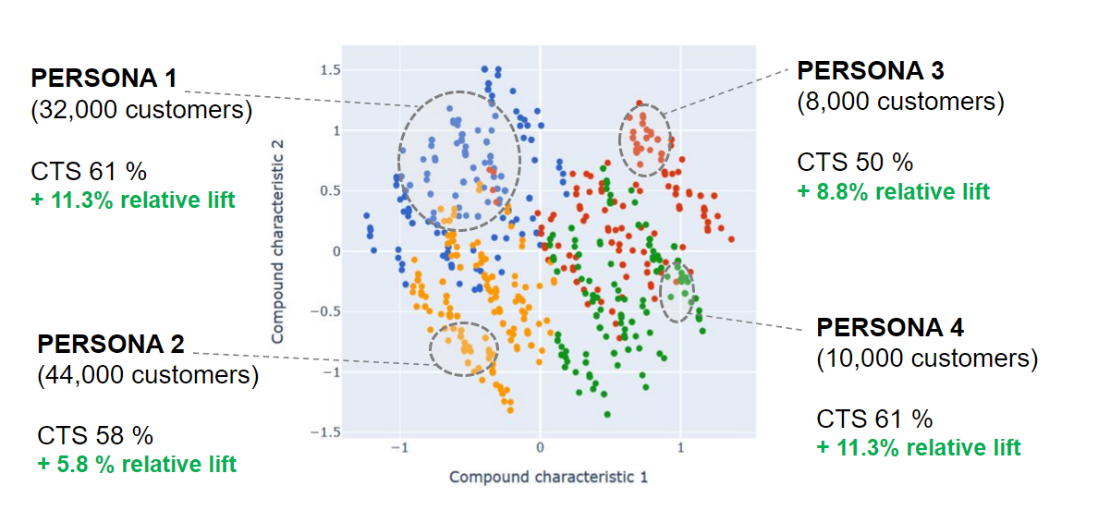 *CTS=click-to-sale rate
Benefits
Increased conversion rate
Lower drop-off rate
Higher customer satisfaction thanks to personalized customer experience
A better view of customers and their behavior
Understanding of the critical drivers of sale